To the Glory of the G.·.A.·.O.·.T.·.U.·.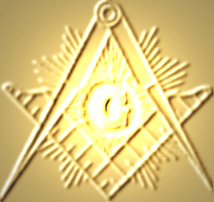 "I will bring the blind by a way that they know not.
I will lead them in paths that they have not known.
I will make darkness light before them and crooked things straight.
These things will I do unto them and not forsake them."
-Isaiah 42:16-
Masonic Data for Brother James Gilbert Lindsey, Jr.
-serves as Senior Warden
Century #764 F&AM
Carbon #523 F&AM (Honorary Member)

Ancient Landmarks #329 F&AM (Honorary Member)

Centennial Lodge #541 F&AM (Honorary Member)

West Newton Lodge #707 F&AM (Honorary Member)
-First Vice-President

-=- York Rite Mason -=-
-King (Second Principal)
-Goosentater
-Illustrious Master
-Super Excellent Master
-Founder's Lounge #1, Royal Order of Zanzabar
-Senior Warden
-Raper Drill Corps
President
-The Order of the Quest
Grand Commandary of Knights Templar of Indiana
Deputy Battalion Commander (Battalion V)
Marvin L. Isley York Rite College #129

Indiana Council #15 Knight Masons

St. Martin of Tours AMD Council U.D.

The Grand College of Rites of the USA

Installation TBA: Indianapolis Preceptory #4, Yeomen of York
-=--=-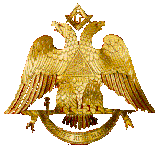 -=- Scottish Rite Mason -=-
Indianapolis Valley, NMJUSA
Sublime Prince of the Royal Secret or 32°
Scottish Rite Research Society
-=--=-

I believe that one of the finest joys that a Mason may enjoy is to visit bodies not his own. To this end, I would appreciate you emailing your bodies work schedule. It may be be that I can get a bunch to travel to your event:)
Fiat Lux